news feed

Student Summer Camp June 13th - 18th, 2016 North Greenville …Read More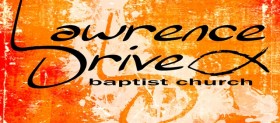 Lawrence Drive Baptist Church
5774 School Rd
Macon, GA 31216
t. 478-788-2571
f. 478-781-9665
Posted: May 31
Don't forget tomorrow night is the final VBS Training session! It is mainly for our Dive Instructors who will be taking the divers (kids) to all the rotation sites. But if your missed your meeting or you just can't get enough of Submerged 2016, then you can join us too. We will meet in Kidz World at 6:30 pm to talk about all things SUBMERGED! This is where you find all the sunken treasure heading your way beginning Sunday, June 5! Don't miss it!
| | |
| --- | --- |
| | 1 like |
Posted: May 30
Only 6 days until Submerged VBS 2017! Kick off event is Sunday June 5 at 10:50 in the Family Life Center. VBS begins that evening at 6 and ends at 8:30 pm. For kids 4 years through 8th grade! You can register now at lawrencedrive.org! You will not want to miss this chance to dive deep this summer!
| | |
| --- | --- |
| | 6 likes |
Posted: April 28
Join us this Sunday evening, May 1 at 6 pm for Submerged:the Musical. The night will be filled with music, drama, and videos, all created by our own Kidz Praise Team! You do not want to miss it!
| | |
| --- | --- |
| | 1 comment |
| | |
| --- | --- |
| | 6 likes |